Live the All-in-One experience
top-quality refrigerators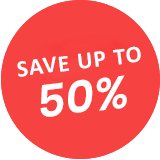 Stoves
LG stoves with top-notch materials and finishes. Appliances made to last.
BEST SERVICES, Easy STEPS
Washer-Dryer Combos
Get more than 45% off compared to Home Depot, Lowe's or Best Buy.
Customer Reviews
Our custommers are our family, and we love to hear what they have to say. Check out their rave reviews right here.
Loved the service here! Clean and organized… The prices are definitely reasonable, the appliances basically sell themselves. Sam and Joe were super helpful, friendly and not breathing down my neck to buy something. Definitely going back to get my washer and dryer here. Thanx again guys! Definitely coming back.
Brenda Salazar
2023-01-21
Purchasing this washer was easy and super fast. This store has affordable prices for washers, dryers, stoves, and refrigerators. It also includes 4 year warranty. Sam was very helpful as he helped us load the washer and made this purchase so smooth! 100% recommend 👌
Edwin Reyhanian
2023-01-12
They are very knowledgeable and friendly and professional staff and there are lots of open box product with great quality like new and warranty. Also, you have a lot of options to choose with your budget. Thanks.
I just moved to West Covina and was in desperate need of a fridge, went to A4L and Sam & his team gave me a great deal and delivered my fridge the very next day! Their Customer service is A1!! I would highly recommend this place! Let's show community support and keep stores like A4L up and running! I visited Home Depot, Best Buy, & Wal-Mart and neither store provided the service I received at A4L, it wasn't even close! Very pleased with my purchase, if you're in need of an appliance I highly suggest you stop by! No hassle, straight to the gritty! Will definitely be back for a washer & dryer
Karanjit Bahia
2022-11-20
sam being very nice i got good deal on a instaview refrigerator , this place has lots of good stuff to choose from , my next purchase will be washer and dryer set , so ill be back
I was shopping for multiple appliances for my home and came upon this store on Google. It was quite a bit of a drive out for me but it was so worth it. Sam was incredibly amazing and helpful throughout the entire process. He patiently answered my dozens of questions and shared his expertise about certain brands and how certain functions worked. I came late another day to pay for the items and kept Sam after closing time but he was still so kind and helpful. He even followed up with me over text and was very prompt and great at communication! Overall a great experience for my first time purchasing appliances, which felt overwhelming at first, but Sam made it very easy. I got very good deals here and saved a ton of money for great quality open-box appliances. Would 10/10 recommend to anyone.
We got gas oven from Appliances 4 Less Covina yesterday.Nice price and great service.I am completely satisfied with the delivery and the product.
ABOUT US
Top Name Brands, Affordable Prices